Americorp Volunteer Leigha Schmalstieg
Each year the DCCCA offices in Lawrence host a lunch and raffle to support the United Way of Douglas County.  This annual event takes place in November and is not only a chance to support our local United Way, but it is an opportunity to take time together before the increased demands of the holiday season set in.
Over the past several years we have placed a very direct internal focus on bringing the many different programs of our agency together, teaching each of us about the work the other does, and learning how we can affect and support each other. With this in mind, we decided to ask one of our own to spend some time sharing the importance of her work at DCCCA.
Volunteering at First Step at Lake View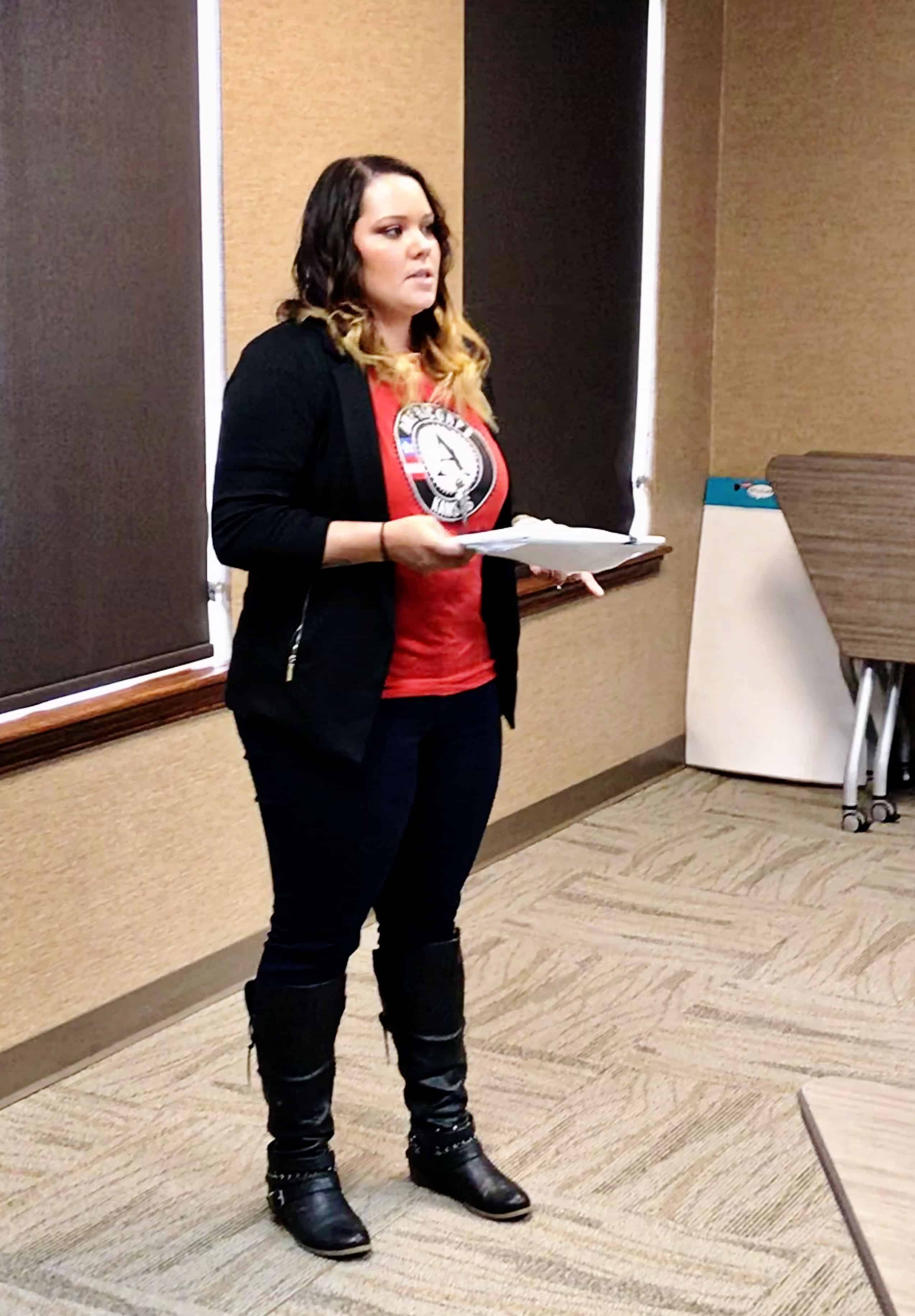 Leigha Schmalstieg is an Americorp volunteer with the United Way and a University of Kansas Masters level intern who spends 30 hours a week at First Step at Lake View in Lawrence.  Leigha's job entails assisting clients in finding and utilizing services that promote and support their recovery both in Lawrence and in their home communities when they are ready to return.
Leigha shared that her interactions with clients can vary from helping them find clothing when they arrive with only what they are wearing, building resumes and practicing interview skills so they can apply for jobs, locating support meetings in a client's home community so when they leave treatment they have a support foundation in place, and securing housing.
Judy Shahan, a therapist at First Step at Lake View, points out that Leigha's service is invaluable, "Any time she spends helping clients navigate life skills is time that therapists can spend working on therapy with our clients.   The additional level of support and engagement Leigha offers can be, and has been, a factor in clients' ability to successfully complete treatment".
The United Way Campaign Lunch
Leigha shared her role as an America Volunteer with a group of staff members from all three DCCCA locations.  DCCCA staff attended the lunch to raise money for the United Way of Douglas County,  bidding on raffle items donated by local businesses.  This year's support came from University of Kansas Athletics, University of Kansas Alumni Association, 23rd Street Brewery, Set 'Em Up Jacks, Royal Crest Lanes,  Hy-Vee on Clinton Parkway, and Theatre Lawrence.