Day of Service: Veritas Christian School
What do you get when you ask more than 60 high school students to visit your social service agency for five and a half hours?  If those students are from Lawrence Veritas Christian School, you get an amazing day of service.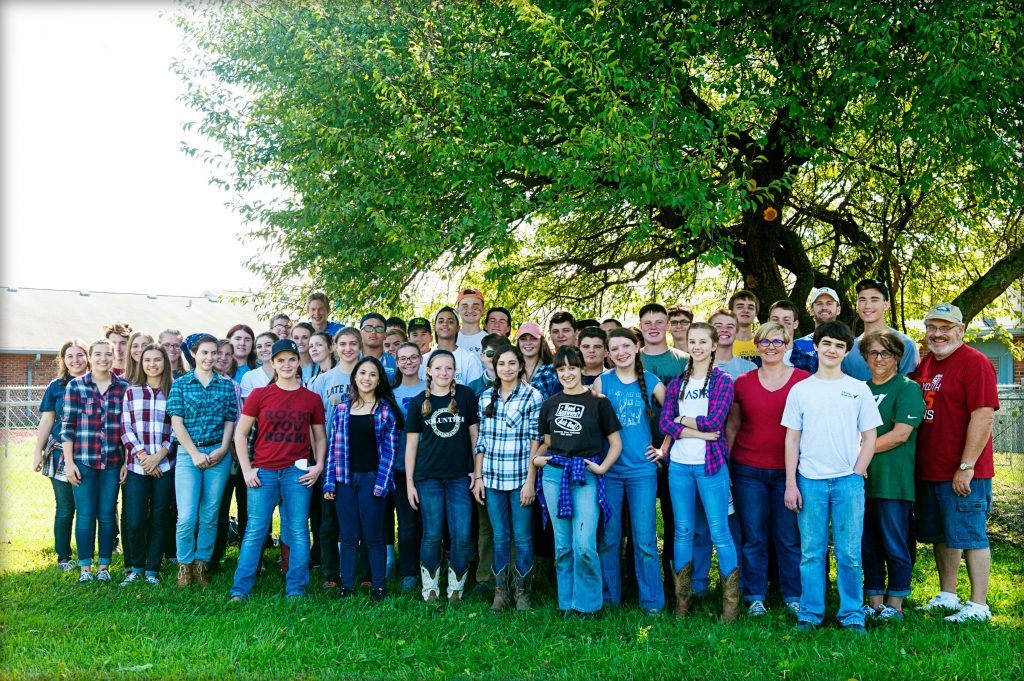 On October 5th the Veritas Senior High spent their day not in class but at First Step at Lake View, DCCCA's residential women's treatment facility in Lawrence, KS, improving lives for the women and children who live with us throughout the year.
This enthusiastic group spent their day cleaning and organizing, planting and weeding, creating a butterfly garden, hauling mulch, and fixing up our playgrounds and exercise trail.  Over 300 hours of labor was poured into their day of service and the results were astounding.  Not only do we appreciate the results, we enjoyed spending time with these amazing kids.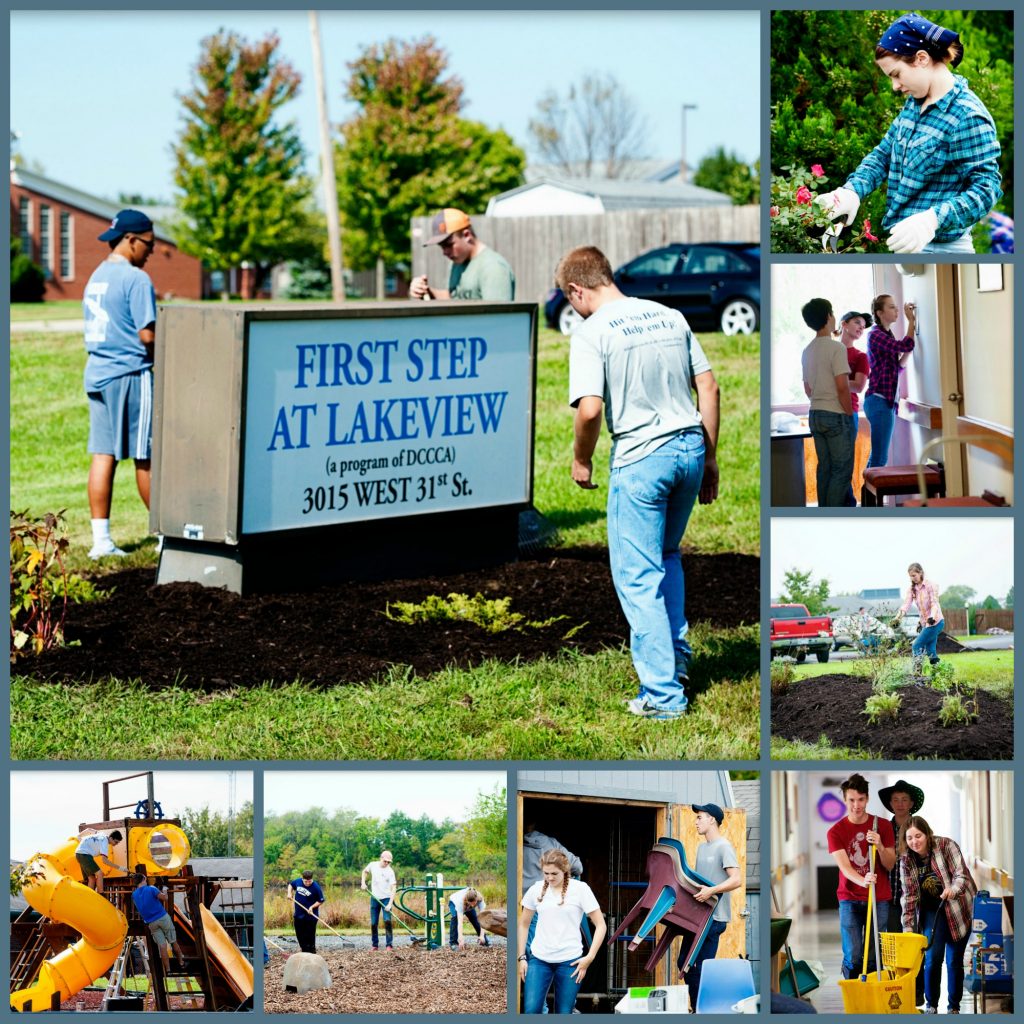 Each year Veritas Christian School sends their students out into the community for a day of service during Homecoming week. Last year we were in awe of the enthusiasm and dedication these kids have for this service; we were excited to offer an ongoing partnership for years to follow.   This year we planned ahead.  Knowing the skills and dedication these kids bring with them, we lined up projects from our "wish list", worthy of their talents and their time.  These kids worked so hard they completed our project list and cleaned up from the storm the night before!
Check out more pictures of these Veritas kids in action:

DCCCA is proud to partner with the Veritas Christian School senior high; we are already planning for their return next year! Thank you for all of your hard work!
Want to see more of the incredible work that happens across our agency every day?  Follow along on Facebook!