DCCCA Partners with CityArts
DCCCA and CityArts are partnering to bring YES (Youth Enrichment Services Program) to Wichita this Fall.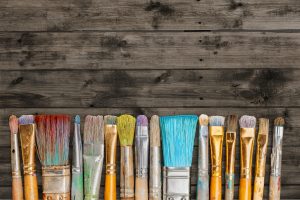 YES is designed to help youth in foster care  develop their interest in art.  The program uses that interest in art to build positive relationships and learn social skills.   Ultimately, kids with a stronger foundation make more responsible decisions that keep them away from crime and drugs.
YES offers an opportunity for 6th-8th grade students in foster care to attend after school art classes free of charge. Students will learn painting, drawing, and mosaics from professional artists.  Participation helps students build self-awareness, learn self-management, improve relationship skills, and practice responsible decision making.
Art classes will be held in the CityArts building in Old Town.  The City of Wichita Division of Arts and Cultural Services will provide outdoor space for the students to create a public art project.  CityArts will host a student art exhibit at the conclusion of the program.
For more information contact Ella Baccus at 316.267.2030 x183 or  access the application here:
Funding for the YES program was awarded to DCCCA through the City of Wichita Community Development Block Grant.