DCCCA unveils Harvesting Hope event
DCCCA invited partners of the Lawrence-Douglas County community to attend Harvesting Hope, an event to highlight DCCCA programs that impact the lives of those we serve. The gathering served as a kick-off to DCCCA's Improving Lives… Close to Home campaign, a transitional housing program that will be built on the grounds of First Step at Lake View in Lawrence.
The presentation included remarks from DCCCA Board of Directors President Ernesto T. Hodison, DCCCA CEO Lori Alvarado, DCCCA Chief Clinical Officer Sandra Dixon, and Douglas County Community Foundation Executive Director Chip Blaser.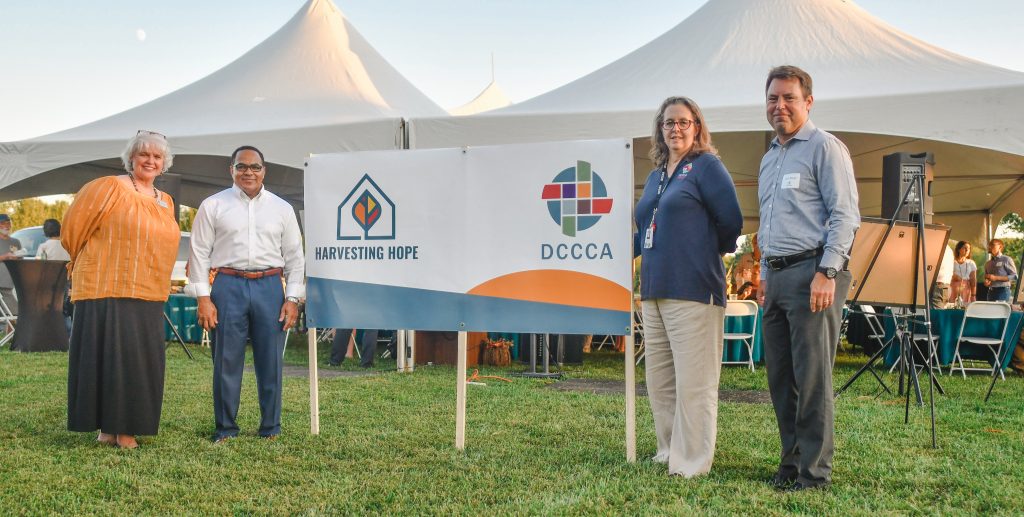 Learn more about DCCCA's Harvesting Hope project.