Dr. Strickland becomes Agency Medical Director with DCCCA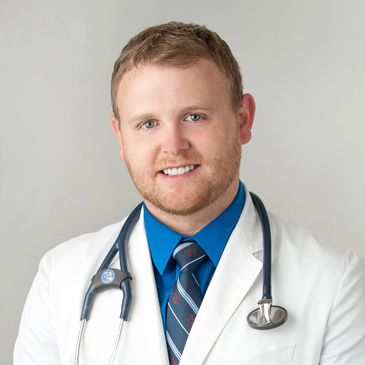 DCCCA is proud to announce that Dr. Anthony J. Strickland, MD will be expanding his role to Agency Medical Director. Dr. Strickland has been a trusted partner in carrying out DCCCA's mission as the Medical Director for DCCCA's First Step at Lake View in Lawrence since 2015. He is Board Certified in Addiction Medicine and Family Medicine and is a recognized leader in Medication Assisted Treatment for substance use disorder.
"Dr. Strickland has been an invaluable partner in our Lawrence facilities," DCCCA Chief Clinical Officer Sandra Dixon said. "We are excited that he is expanding his role across our network, ensuring those who we serve continue to experience high quality, evidence-based interventions to support their recovery."
Dr. Strickland brings years of leadership experience and treating patients directly to his new role. After graduating from the University of Kansas School of Medicine, Dr. Strickland completed his residency in Family Medicine at the University of Nebraska Medical Center. Through his years of working with DCCCA, Dr. Strickland has developed a passion for serving those suffering from substance use disorders and other marginalized populations.
"I am honored to be expanding my role within DCCCA as Agency Medical Director," Dr. Strickland said. "I have always been proud of the progressive and comprehensive programs offered by DCCCA which serve communities across Kansas and neighboring states. As Agency Medical Director, I will be committed to advancing our mission through breaking down barriers to care, reducing stigma, implementing evidence-based practices, and supporting area partners. I appreciate the opportunity to join so many other passionate and talented people in building stronger, healthier communities, together."
DCCCA provides residential and outpatient treatment for substance abuse and mental health services throughout Kansas. Programs offer supportive treatment for those seeking assistance toward long-term recovery.