Intensive Outpatient Services to Begin at DCCCA Pratt
Intensive Outpatient services allows individuals to receive treatment for substance use disorders while maintaining their role in the community and at home.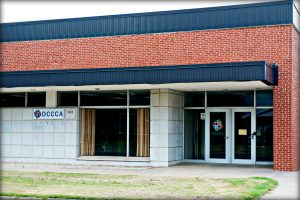 Beginning January 8, 2018 DCCCA Pratt will add an Intensive Outpatient program to the services we currently provide.  Providing Intensive Outpatient services fulfills a promise our organization made when we joined the community in July 2016.  This 9 – hour per week program provides a new level of care not previously available in Southwest Kansas. 
"We are excited to expand treatment options for the Pratt community," says Sandra Dixon, DCCCA Director of Behavioral Health. "Previously, individuals needing more than traditional outpatient services would need to travel a significant distance;  now they can continue their daily lives with the additional support needed to sustain recovery."
Intensive Outpatient treatment and support services provides focused attention on the issues facing individuals with a substance use disorder that cannot be achieved in the weekly group or individual therapy settings DCCCA Pratt currently offers. These individuals benefit from a higher level of focus on their recovery while remaining in the community and maintaining their jobs, school, and family responsibilities.

Individuals interested in more information on the services DCCCA Pratt offers, or who would like to schedule an assessment, can contact us at: 620-672-7546.