Prescription Drug Abuse Community Forums Hosted by DCCCA in Oklahoma
Nearly 3,900 unintentional poisoning deaths occurred in Oklahoma from 2007 – 2012, averaging 11 deaths a month, approximately four out of five of those deaths involved prescription drug abuse.  
DCCCA is a member of the Substanc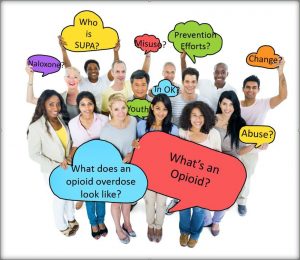 e Use Prevention Alliance (SUPA) which brings together concerned Oklahoma County community members to fight our fastest growing drug problem: prescription drug abuse and is funded through SAMHSA, CSAP, and ODMHSAS .
SUPA, in partnership with DCCCA and  the Oklahoma Center for Poison and Drug Information, will be hosting community forums on March 21, 2017 at Metro Technology Business Conference Center Auditorium from 8:30AM-10:00AM and on March 22, 2017 at Rose State College, Fine Arts Theater from 2:00PM-3:30PM.  The public is encouraged to attend these forums and learn more about the Oklahoma's prescription drug epidemic's impact on our youth and young adults.  A diverse panel of experts will provide information on:
What is prescription drug abuse and misuse
Signs of a prescription drug overdose
Information on the lifesaving overdose reversal drug Naloxone
Testimonies from individuals and families affected by this growing epidemic
Attendees will gain both education and prevention tools to utilize in their everyday lives for safe use, storage, and disposal of prescription drugs and to help combat this growing addiction. Be sure to like and follow the DCCCA Facebook and Twitter page and the Substance Use Prevention Alliance Facebook and Twitter page as we provide real time updates and tweets during these forums.