School Supplies Needed!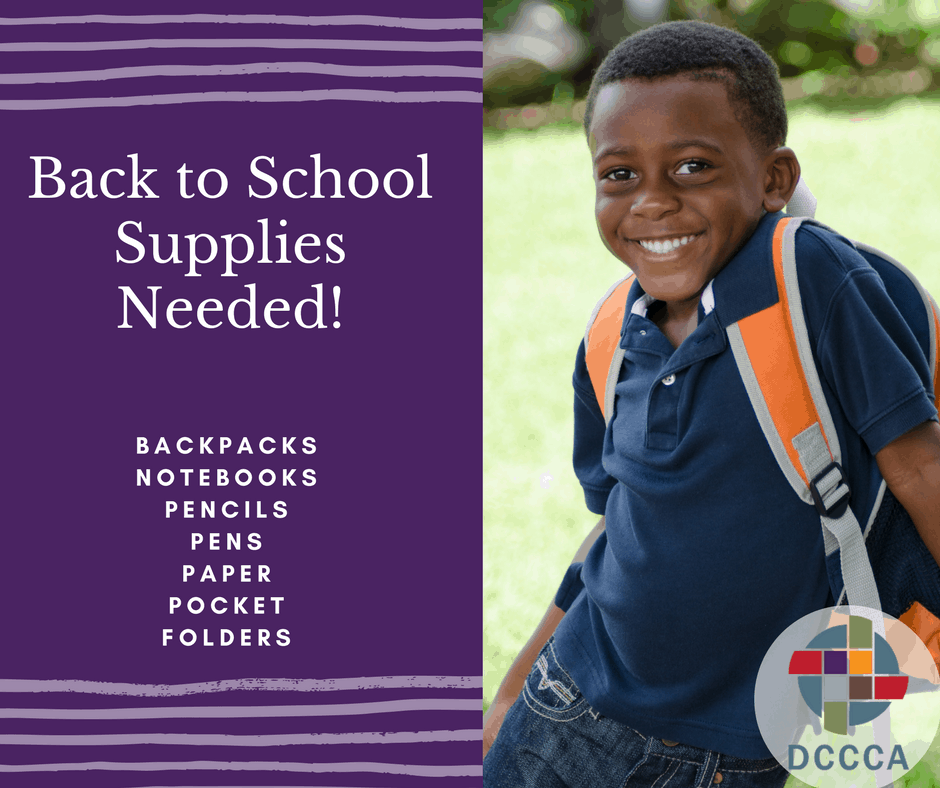 It's Back to School time again and over 400 foster kids in DCCCA's foster homes need your help with school supplies!
What do we need?
Backpacks
Notebooks
Glue Sticks
Pencils
Paper
Pens
Pocket Folders
When do we need them?
We need the supplies by August 11th to make sure that we can deliver them to all the kids.
What can you do?
When you are at the store and see all of those school supplies on sale…. pick up a few extra and drop them off at one of the offices listed below.
Ordering your supplies on Amazon?  You can place an order and have it shipped directly to one of the addresses listed below.
Where should you deliver them?
3312 Clinton Parkway
Lawrence, KS 66047
1102 South Rouse
Pittsburg, KS, 66762
2915 N. Classen Blvd.
Suite 410
Oklahoma City, OK, 73106
1116 SW C Avenue
Suite A
Lawton, OK, 73501
616 South Boston Ave.
Suite 202
Tulsa, OK, 74119
DCCCA and our many foster homes greatly appreciate your support in sending our kids off with a great start to the new school year!