Kansas Youth Community Change Conference (KYC3) transitions to virtual format
After careful consideration DCCCA has announced that next month's Kansas Youth Community Change Conference (KYC3) is being moved to a virtual learning experience.
"We want to provide students with a memorable conference, while also being mindful of our current public health situation," DCCCA CEO Lori Alvarado said. "Moving to a virtual format will still allow students to be engaged in developing leadership skills and bring positive change to their community."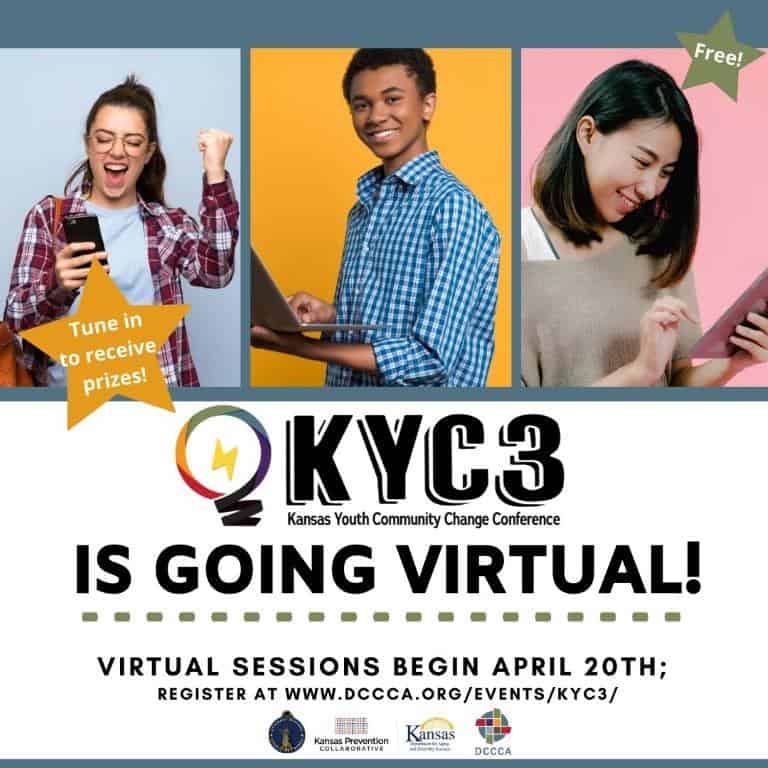 KYC3 will hold free online sessions beginning April 20th and will encourage teens to expand their knowledge in a variety of topics including substance misuse prevention, mental health and wellness, leadership, communication, stress management, suicide prevention, and more! Teens who participate in the virtual sessions will receive a variety of prizes.
For more information about the conference and how to register, please visit here.